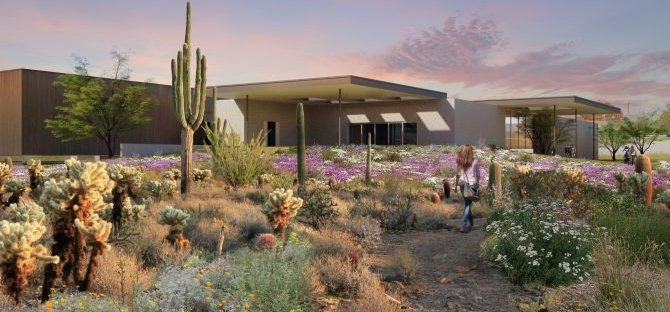 The image above is courtesy of the architect, Line and Space, LLC.
An outdoor performance space at your new Sahuarita Library?
You can help make it happen!
The Pima Library Foundation has launched a campaign to raise $75,000 to fund an outdoor performance space at the new Sahuarita Library. Not only will it be the first of its kind in the library system, it will add an additional 1,000 square feet to the approximately 17,700 facility!
Get involved! Your donation will make a difference!
It's easy to participate—contact the Pima Library Foundation at (520) 881-9876 or thepimalibraryfoundation@gmail.com.
The outdoor performance space will provide a public venue for arts and musical offerings, author readings, and other open-air events. A community treasure, the space will bring people together to learn, explore, and discover—all while enjoying the beauty of the Sonoran Desert.
Will you help make it happen? 
To learn more about all the great things you can expect at the new Sahuarita Library, take a look at this blog post!