The Author Salon Series brings together various public and private book clubs, library supporters, lovers of literature and authors in a lively but relaxed atmosphere of intellectual exploration. Participants meet the authors of their favorite books and share their passion with other book enthusiasts.  Proceeds support the Pima Library Foundation, the private philanthropic partner of the Pima County Public Library.
Elizabeth Crook
Elizabeth Crook is the author of four other novels and numerous articles. Among her novels, The Night Journal was awarded the 2007 Spur award for Best Long Novel of the West and the 2007 Willa Literary Award for Historical Fiction. Monday, Monday was awarded the 2015 Jesse H. Jones award for fiction. Crook resides in Austin, TX with her family.
 April 28, 2019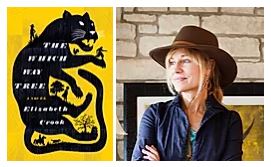 Heidi Osselaer 
​
Heidi Osselaer teaches history at Arizona State University.  Her 2018 publication,  Arizona's Deadliest Gunfight: Draft Resistance and Tragedy at the Power Cabin, 1918, explores the 100-year old case of the shootout that has captured the curiosity of filmmakers and authors for decades.
Historian Carlos Schwantes writes, "I know of no other book quite like this one. In Heidi Osselaer's capable hands, a seemingly minor confrontation in a remote canyon in the mountains of eastern Arizona becomes a mirror reflecting many larger issues that gripped early-twentieth-century America. This is nonfiction at its finest."
January 17, 2019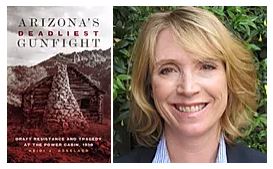 Annette McGivney
​
Annette McGivney is an award-winning writer who has been Southwest Editor for Backpacker magazine since 1996 and a member of the Journalism faculty at Northern Arizona University since 2002.
Her latest book Pure Land was published in 2017 and explores the lives of the people affected by the 2006 murder of a Japanese tourist in the Grand Canyon.  Pure Land is A True Story of Three Lives, Three Cultures and the Search for Heaven on Earth.
November 15, 2018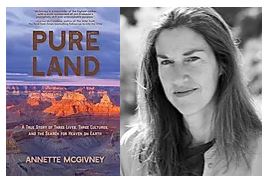 J. Todd Scott!
Meet the Writer- J. Todd Scott, author of the 2018 book, HIGH WHITE SUN.  Writing in the "Western Noir" genre, Scott's debut novel, THE FAR EMPTY, was published in June 2016.
As a senior supervisory agent in a large DEA division, the authenticism of his writing is based in part on his experiences.  As one critic noted, "he's not just writing and making things up as he goes — Scott really lives this life, and that bleeds through in his writing."
October 25, 2018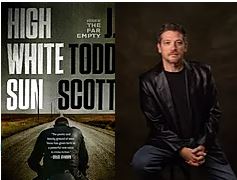 The Talker by Mary Sojourner
Mary's recent publication is a collection of short stories, The Talker: Stories. It is a featured book in the Pima County Public Library's publication, The Southwest Books of the Year, 2017.  A review appearing in Publisher's Weekly describes the collection.
A prolific writer, her numerous publications are too numerous to list, but include:  29, Sisters of the Dream, Bonelight:  Ruin and Grace in the Southwest and She Bets Her Life: A True Story of Gambling Addiction.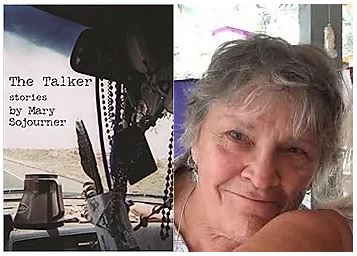 A Rumor of War by Philip Caputo
Philip Caputo is best known for A Rumor of War, a best-selling memoir of his experiences during the Vietnam War. This book is considered to be one of the definitive works on the Vietnam war and Caputo was featured on the recent 18- hour documentary, The Vietnam War by Ken Burns and Lynn Novick. First published in 1977, the 40th anniversary edition of A Rumor of War was re-released in August 2017 with a new forward by Kevin Powers.  A Rumor of War, has been called, "a basic text on the Vietnam War" and a "renowned classic in the literature of wars throughout history".
Also set in the Southwest, Caputo's 2009 novel Crossers, spans three generations of an Arizona family, and is a narco-terror thriller about the brutality and beauty of life on the border.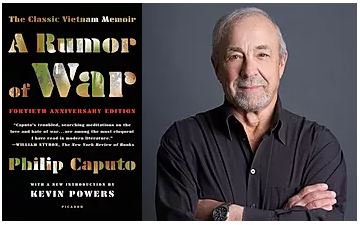 Song of the Lion by Anne Hillerman
Anne Hillerman's recently published and third New York Times best-selling book, "Song of the Lion", continues to follow the adventures of Joe Leaphorn, Jim Chee and Bernadette Manuelito, characters that her father, Tony Hillerman brought to life beginning in 1970.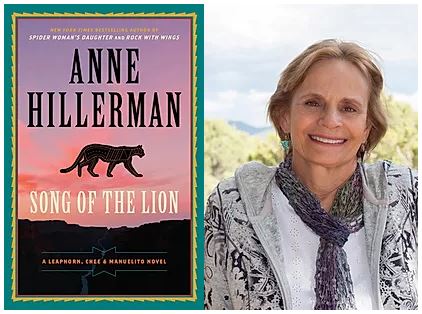 The Reasons for Flowers: What Flowers Are Telling the Birds, Bees and Us! Stephen Beckman
Buchmann has published over 150 scholarly articles and eleven popular nonfiction trade books. The Forgotten Pollinators, co-authored with Gary Nabhan was a finalist for the Los Angeles Times Book Prize. Stephen served as chief scientist on the Disneynature feature film "Wings of Life" narrated by Meryl Streep. Check out his other literary works and interests at:
www.stephenbuchmann.com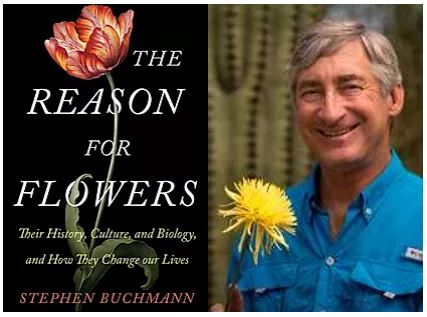 UnProcessed: My City Dwelling Year Of Reclaiming Real Food
by Megan Kimble 
Megan Kimble, author of the acclaimed book "UnProcessed:  My City-Dwelling Year of Reclaiming Real Food," shared her story of the joys and challenges of eating unprocessed, healthy foods while living in the city on a budget.  Guests enjoyed dishes made from some of Megan's favorite recipes.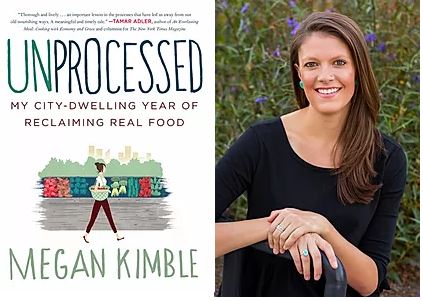 The Horse Lover by H. Alan Day and Lynn Wiese Sneyd
H. Alan Day and Lynn Wiese Sneyd did a wonderful job in their presentation of The Horse Lover to a sold out crowd. Janice Deardorff kicked things off with cowboy music to serenade the crowd during lunch from a vintage food truck.